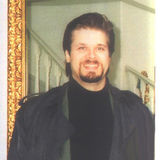 Carl L. E. B
I, Carl L. E. Borchardt, (BSc, BA, BEd) have taught 8 years and have a child development supervisor certificate.
Early Childhood Educator in Airdrie, Alberta
I am a well-qualified teacher with experience teaching Nursery to Grade 12. My teaching specialties are Science (specifically Botany and Zoology) and ICT, as well as French. I have also taught Math, Social Studies, P.E. and Music Appreciation and have also assisted with Remedial Studies/Tutoring and Before- and After-School Daycare.
Experience
Ages include:
Elementary School 7-11 years
Training
I have been trained as:
First aid level: standard
Child development supervisor
Recommendations
Lenka Popplestone
I recommend Carl L. E. B as a early childhood educator
Jitka Smuszko
To Whom It May Concern, As Superintendent and CEO of Mountain View Academy (MVA), I have had the pleasure of knowing Mr. Carl L. E. Borchardt since 2012 when he became a teacher's assistant at Mountain View Academy. Mr. Borchardt brought great energy and professionalism to his job. In class, Mr. Borchardt utilized appropriate language and positive discipline to manage effective interactions with his students. Mr. Borchardt proved to be knowledgeable, motivated and always willing to learn and implement the newest teaching methodologies. I am confident that Mr. Borchardt will make significant contributions wherever he chooses to work. If you have any questions regarding this recommendation, please do not hesitate to contact me. Sincerely,
Share This Profile
Find Early Childhood Educator in Airdrie, Alberta