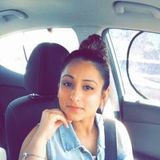 Navneet K
I am a Early Childhood Educator
Reasons to Hire Me
I can do any work and bring exceptional results
Work in any kind of environment
will fit beautifully and be a great addition to team
Early Childhood Educator in Mississauga, Ontario
I am writing to apply for a supervisor/Assistant Director /Room staff position as I have experience of working with children for age -infants , toddler , preschoolers and school age . I also have almost 2yrs experience working as a Assistant Director with YMCA of northern Alberta . I have good communication skills and a very good learner .I am also able to work in a any environment as throughout my career, I have done some of my best work under pressure. I find that routine makes us complacent, and I am always looking for challenges that push me to give my best and to quickly come up with working solutions.
Training
I have been trained as:
First aid level: standard
Early childcare educator (ECE)
Registered early childhood educator (RECE)
Child development supervisor
Recommendations
Mandy Cunningham
Navneet K was the Assistant Director at the YMCA Patterson Childcare, after spending some time as a room staff. She was an amazing asset to the team. It showed through her interactions with the staff, children and parents. Navneet did an amazing job at coaching the staff, stepping up when I was not there, and participating and facilitating staff meetings. Navneet was able to pick up new tasks and instructions quickly with little to no supervision. Navneet always was willing to participate in professional development workshops to enhance her learning. She took a course called Flight which was a semester long and taught the staff about the basic concepts to use in the classrooms. You will be lucky to have Navneet part of your team. She is always willing to be a team player and go above and beyond to help out her co-workers.
Dominique Maure
I recommend Navneet K as a early childhood educator
Harpreet singh Bagri
Navneet kaur is hardworking and dedicated towards her work. I know her from last 5 years . Whenever she comes to our house my nephew gets excited because he loves to play with her and she knows how to handle kids very well.According to my information all the kids use to love her where she was working and after watching her efforts she put in her job she got promoted within In months as a Assistant Director position . I hope she will give her best in her next job as well If you have any more questions feel free to contact me .
Dominique Maure
I recommend Navneet K as a early childhood educator
Ruvel Grewal
I recommend Navneet K as a early childhood educator
Husan Sidhu
really hard working , passionate , great ECE
Mandy Cunningham
I recommend Navneet K as a early childhood educator
Share This Profile
Find Early Childhood Educator in Mississauga, Ontario
More in Mississauga, Ontario