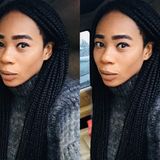 ezine o
A student in Sheridan's Honors Bachelor of Early Childhood Leader program; passionate about creating a positive learning
Reasons to Hire Me
My passion is to help children reach their full potential
Early Childhood Educator in Brampton, Ontario
 Experience working with children from ages 1 to 8 in a variety of childcare settings  Familiar with the Child Care and Early Years Act and "How Does Learning Happen?"  Experience working with children with special needs in one-on-one and group settings  First Aid and CPR Certified  Strong computer skills, including Microsoft Word, Excel, PowerPoint and Outlook  Excellent presentation and communications skills  Fluent in English  Planned age appropriate indoor and outdoor activities based on the interests of the children; activities included nature walks, learning about everyday science and preparing healthy snacks  Effectively applied Full Day Kindergarten curriculum  Ensured the classroom was always kept neat and tidy and consistently met all hygiene standards Assisted with breakfast, lunch and nap time; followed all food safety handling procedures and remained vigilant regarding food allergies and encouraged the children to use negotiation and conflict resolution skills to resolve differences  Planned age appropriate activities, which met curriculum objectives and the individual needs of the children  Engaged in observation techniques, ensured activities being facilitated addressed the identified learning styles of the children  Quickly built rapport with children through learning about their interests, likes and dislikes  Developed positive relationships with parents through regular face to face interactions  Accurately tracked all classroom financial transactions through Excel spreadsheets  Used technology that was available at the school to present lessons that were engaging and meaningful to the students  Encouraged the children to use negotiation and conflict resolution skills to resolve differences
Training
I have been trained as:
First aid level: standard
Registered early childhood educator (RECE)
Recommendations
Chuks Imahiagbe
I recommend ezine o as a early childhood educator
Steve Aboaba
Ezine is dedicated to her work. She is very passionate about child care having 4 kids of her own. She works well with people has a wonderful communication skills.
Mellisa Terranova
I recommend ezine o as a early childhood educator
Share This Profile
Find Early Childhood Educator in Brampton, Ontario
More in Brampton, Ontario