This listing has been removed.
Early Childhood Educator in Ottawa
I am an Early Childhood Educator with the Ottawa Catholic School Board. I have been working in a kindergarten classroom for 2 years now. I will be off for the summer and I am looking to keep busy. I am currently working for the month of July with a family and I will be still working with them 2 days a week in August for the whole month.
Early Childhood Educator Details
Resume
Please sign up or log in to view resumes
Phone Number
Provider Type
Individuals
Age Group
Availability
Language
Pay
Rate - $15.00

Residency
Services
Training
First Aid Level: Standard
CPR Level: C

Work Eligibility
Institution
St.Monica Catholic School

Education
Number Of Days
3

Number Of Hours
8

Driver's License
Yes

Drivers License Type
G

References Upon Request
Yes

Working Days Tbd
Yes

Recommendations for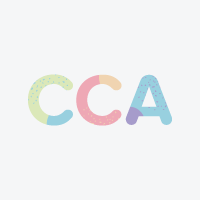 Sarah P
I have known Tiana Campbell for nearly five years. For the first of those years I was a supervisor of the child care centre where she worked. I found her to be reliable, responsible, honest and most importantly genuine. After leaving my position at the child care centre, I kept in contact with Tiana and have at times asked her to take care of my children if I needed to attend an event. When Tiana is looking after my two girls I can rest easy knowing they are with someone who is responsible, entertaining and loving. I highly recommend Tiana to anyone looking for someone trust worthy and dependable. She truly is the best! Sarah Rafuse (Mom of two)
More in Ottawa, Ontario
Looking for Early Childhood Educators in Ottawa, ON?
Find available jobs in your city.
Featured Child Care Advantage Providers near Ottawa, ON
×
Looking for summer care