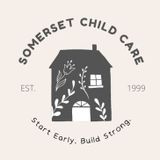 Janet S
Early Childhood Educator Job in Calgary, Alberta
Looking for an ECE teacher with level 2 or 3 or taking the program at Bow Valley or other. Emergent Curriculum and documentation experience is a must. Knowledge of Reggio Emilia is an asset. Qualifications: ECE Level 2 or 3 (not equivalencies)
Required Experience
Ages include:
Elementary School 7-11 years
Training
You have been trained as:
Early childcare educator (ECE)
Child development supervisor
Child development assistant
Infant toddler certification
Recommendations
Beckie Sullivan
Janet is a passionate early childhood educator at heart, and it drives every decision she makes regarding her centres. She sets the highest standard for quality care in Calgary and cares deeply for every family she serves. She values continued professional development to ensure best practice and supports her staff fully in their continued growth towards their highest potential as early childhood educators. She also values a healthy work-life balance and works to make sure that this philosophy is practiced within her team. She is one of the most well-rounded, professional, and passionate leaders I've had the pleasure of working with.
Claire Culley
WCC is a fantastic place to work. Janet and Andréa clearly care deeply about both the children and staff members. They lead by example to foster a work environment is highly collaborative and supportive. They welcome new ideas and encourage staff to continue their professional development in addition to being actively involved in helping educators learn and practice new skills.
Suman Takhar
Janet is probably the best boss I've ever had in the childcare industry. She genuinely cares about the children and their well being. Janet has built 3 beautiful centres that she has put her heart into and the children that in her care are so lucky to be there. She goes above and beyond to help her employees, she easy to talk to and she is so supportive. I feel blessed to be one of her employees ❤
Fiona Pursell
I recommend New Brighton / Walden / Somerset Child Care as a early childhood educator
Lauren Frederick
Joining Janet's team was one of the best professional choices I have ever made. She clearly believes in high quality care for each child that enters her facilities and it shows. I would highly encourage anyone looking for a position to consider working for Janet.
Roksolana Bondziak
I recommend New Brighton / Walden / Somerset Child Care as a early childhood educator
Carolina Pardo montana
I recommend New Brighton / Walden / Somerset Child Care as a early childhood educator
Lerma Chua
I recommend New Brighton / Walden / Somerset Child Care as a early childhood educator
Taylor Lucuik
I recommend New Brighton / Walden / Somerset Child Care as a early childhood educator
Anmol Chauhan
I recommend New Brighton / Walden / Somerset Child Care as a early childhood educator
Share This Profile
Find Early Childhood Educator Jobs in Calgary, Alberta
More jobs in Calgary, Alberta