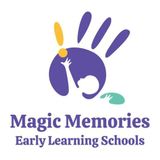 Jennifer S
Seeking Early Childhood Rockstars! AKA...Teachers and Assistant Directors
Early Childhood Educator Job in Phoenixville, Pennsylvania
We have 9 locations!!! We know you are going to be the BEST addition to our team. This is not just a job, we are a family!! We encourage fun, laughter, and a good dose of silly. Hands down...we LOVE our staff!!! Assistant Director, Lead Teachers, Assistant Teachers, Afternoon Staff and Temperature Check Team Members We are seeking the positions listed above for Monday through Friday. This means you would get the opportunity to work with our most entertaining and intriguing kiddos, and get to know all your teammates. Eventually, this position could lead to other amazing opportunities in our growing company. Our Core Values are Family, Safety, Growth, Integrity, and Encouragement. We have a tight-knit team of early childhood professionals, and we want to hire YOU to join our team, if you are inspired by Excellence! Check out this awesome video to find out WHY: https://....be The ideal candidate meets the following requirements: THE DESIRE TO MAKE A DIFFERENCE in the lives of others Minimum of 2 years experience working with children. (After school positions - Experience in a child care center is preferred.) Minimum Education of a CDA Certificate. (Toddler positions) Minimum Education of a Bachelors Degree (Preschool, Pre-K, Assistant Director positions) A professional, positive attitude. Classroom duties include but aren't limited to: supervision of a primary group of children, helping children with eating, diapering/toileting, cleaning, keeping a clean and safe room, keeping an organized classroom, keeping appropriate logs and making sure everything is in compliance with Magic Memories and State standards. Able to stand for long periods of time, frequent walking, sitting on the floor and playing with children, being able to lift up to a 50 lb child in an emergency situation. You must be able to get up off the floor and stand up quickly. This is a physically ACTIVE role. A loving demeanor with children! All candidates must participate and pass required trainings, including, but not limited to, First Aid/CPR, Fire Safety, Water Safety, Health Safety and core education trainings, All candidates must provide a Child Abuse Clearance, State Police Clearance, and a FBI Fingerprint Clearance. Fluency and clear communication in English. Must be able to communicate with other staff and parents clearly in both verbal and written form. We hire for ATTITUDE, not necessarily aptitude. We will train you to excel in a child care environment, if you have the passion to do so! So even if you don't meet all the requirements listed above, still consider applying if you're a bright, motivated, loving, positive person who wants to be a part of a winning team and make a difference in the lives of children and families...you never know what opportunities we might have for you! Magic Memories is an Equal Opportunity Employer.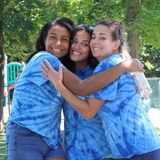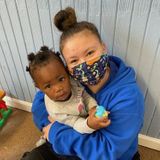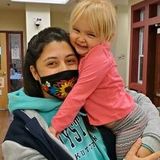 Required Experience
Ages include:
Elementary School 7-11 years
Training
You have been trained as:
First aid level: standard
Early childcare educator (ECE)
Registered early childhood educator (RECE)
Early childhood assistants (ECA)
Child development supervisor
Child development assistant
Infant toddler certification
Recommendations
Meagan Foster
Jennifer is definitely one a kind! From the moment I met her she made me feel at home. She is always there to support no matter the situation. Something that has stuck with me about Jennifer is that she is always up front and honest and will always challenge you, in a good way.
Sarah Toporski
I recommend Magic Memories as a early childhood educator
Meghan Marchesani
I recommend Magic Memories as a early childhood educator
Alyssa Patt
I recommend Magic Memories as a early childhood educator
Ali Shugar
I recommend Magic Memories as a early childhood educator
Share This Profile
Find Early Childhood Educator Jobs in Phoenixville, Pennsylvania
More jobs in Phoenixville, Pennsylvania