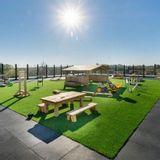 Roula R
A revolutionary vision in early learning and education, Green Cube Childcare is a brand-new centre with a nature-based focus.
Early Childhood Educator Job in Nobleton, Ontario
We are looking to welcome enthusiastic, innovative Early Childhood Educators and Early Childhood Assistants to our family of warm, kind, and nurturing staff. WHAT IF Children had the opportunity to immerse themselves in nature, interact with natural elements, and view the Earth as their teacher? WHAT IF Children's play could be inspired and enhanced by their innate creative abilities? Imagine the possibilities as they engage their mind, heart and spirit into learning from the natural world!" WHAT IF Educators focused on integrated ways of "Being", "Knowing" and "Doing" in relationships that nurture respect and promote reciprocal co-learning for the benefit of ALL? Our Philosophy at Green Cube goes beyond creating a prepared traditional curriculum. Far from the classic approach where curriculums focus on intellectual development only, our research has led us to believe that children use 'innate adaptations'; interpretations through construction of new ideas. When they have opportunities to explore elements found in Nature, they form conceptual thoughts and ideas, which our trained teachers will facilitate and expand upon. Our philosophy places great importance on training the young mind to 'stay present' and become intimately connected to their 'being' and the environment. Science has proven that mindfulness practices have benefits on the child's overall development and well-being. In our classrooms, children will come to appreciate the earth's resources, and our vital role in protecting and preserving them. Our philosophy is built on 'green' principles to ensure our daycare centre contributes to creating a healthier planet. Children will be able to grow small gardens, observe small ecological systems, and play with soil, sand rocks, stones, logs, and sticks as well as water. This learning environment makes Mother-Earth the "teacher".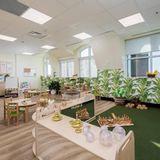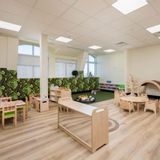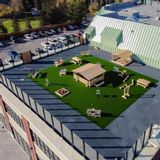 Training
You have been trained as:
Registered early childhood educator (RECE)
Early childhood assistants (ECA)
Share This Profile
Find Early Childhood Educator Jobs in Nobleton, Ontario
More jobs in Nobleton, Ontario