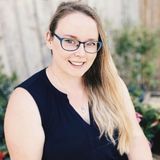 Samantha F
Passionate Preschool Educator offering 7+ years of childcare experience.
Reasons to Hire Me
I have over 7+ years of experience in childcare
I have RECE and admin backgrounds, adaptable to environments
I create and post social content for my current centre!
Early Childhood Educator in Burlington, Ontario
I am a friendly and energetic Assistant Director and Registered Early Childhood Educator motivated to help children develop their social, physical, academic, and creative abilities and foster their well-being and progress. I am well-versed in creating activities that promote curiosity and engagement. In addition, I place a large importance on promoting inclusion, diversity and our local communities within our classroom. What I am looking for in a job: - professional development and growth both in the centre and in workshops, out of centre - positive work environment that encourages staff to be their best selves - an impact on community involvement and family's participation and inclusion in the centre's facility and goings-on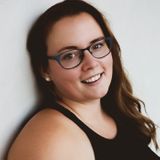 Experience
Ages include:
Elementary School 7-11 years
Training
I have been trained as:
First aid level: standard
Registered early childhood educator (RECE)
Child development supervisor
Child development assistant
Recommendations
Natalie Vaz
I recommend Samantha F as a early childhood educator
Nadira Hassan
Since accepting the assistant director role and Samantha has been working really hard to make sure things are running great in the daycare. She has became a really great support to myself as well as my coworker in the COVID times where everything is not stable. She is professional, courteous, and understanding with both parents and staff. I am glad I had a chance to work with her.
Liane Mcphee
Sam is a self-motivated, high-performing individual. She exhibits sound judgement, problem-solving, and critical thinking in her work. Her positive attitude and kind presence show how much love and devotion she puts into her work. I am familiar with the programming that Sam has implemented in her assistance director program, and it never fails to amaze me. Her creativity and quality of work speak for themselves. Her commitment to diversity and inclusion makes her a model employee, teaching valuable lessons to the children she works with. In the face of a challenge, Sam welcomes constructive feedback and learns from mistakes to improve future performance. As a quick learner, Sam will embrace the challenges and adapt well to change in any demanding, fast-paced environment. Sam is the best candidate for a challenging, full-time position in a progressive organization.
Veronica Catarino
I recommend Samantha F as a early childhood educator
Bella Al-shaikha
I recommend Samantha F as a early childhood educator
Taylor Locke-ribble
I recommend Samantha F as a early childhood educator
Sara Coe
I recommend Samantha F as a early childhood educator
Steve Miller
Sam always brings a happy smile and joyous attitude even on the hard days. My daughter absolutely adores and loves her at Preschool. Sam communicates to both children and parent extremely well and you can just see how much she cares for the kids.
Aislinn Elep
I recommend Samantha F as a early childhood educator
Olivia Watson
Sam is a phenomenal coworker and leader, who steps up to the plate when making hard decisions and focuses on creative problem solving and working with a team. She gives her all for the children in her care, and it shows in the relationships she builds with them and their families. Sam puts together creative and interesting programming, and works to adapt it depending on age group; ensuring all materials, curriculum, and learning goals are developmentally appropriate and provide unique scaffolding and challenge. Samantha is not only an asset to any classroom but an advantage in quality care.
Share This Profile
Find Early Childhood Educator in Burlington, Ontario
More in Burlington, Ontario