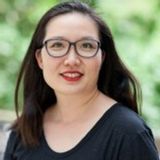 Dawn C
I'm currently studying at Seneca College to become an Early Childhood Educator. Anticipated graduation date June 2023.
Reasons to Hire Me
I have an interest in childhood development and education
I am a bubbly positive and genuine person who loves to laugh
My friends & references have said being an ECE is my calling
Early Childhood Educator in North York, Ontario
Dedicated commitment to providing quality childcare by implementing and developing inclusive programming to support the healthy development of children in a positive and supportive environment.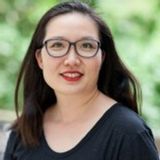 Training
I have been trained as:
First aid level: standard
Recommendations
Janet Batstone
Dawn Chiu is one of my students from Seneca College. Dawn has shown her passion, her intellect, and her understanding of Child development. I would recommend Dawn for hire in any child care setting.
Andrea Stefekova
I recommend Dawn C as a early childhood educator
Prasanth Shan
It is my pleasure recommending Dawn C. Aside from being a hard working individual, Dawn exemplifies what it means to be a leader, colleague and friend. One of the aspects of Dawn's personality that I appreciated the most was her ability to remain calm in stressful situations and consistently pull through no matter how difficult the circumstance was. Dawn is a pleasure to work with and I would strongly recommend her to anyone looking for a responsible, joyful and thoughtful individual.
Siham Hameed
I recommend Dawn C as a early childhood educator
Colleen So
Dawn is passionate about teaching and is hardworking, kind and a continuous learner. She has a versatile work background that will enable her to adapt to any situation and to engage students of various ages and learning levels.
Share This Profile
Find Early Childhood Educator in North York, Ontario
More in North York, Ontario