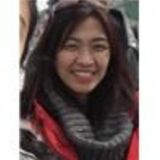 Maria Cecile D
Seeking for Early Child Educator Position in dynamic and professional environment t
Reasons to Hire Me
My professional experience and people skills
Early Childhood Educator in Calgary, Alberta
Passionate and innovative facilitator and community ambassador with over 15 years' experience as a teacher and caregiver, comfortable working with any age group, cultural background and family situation. Multi-lingual, with experience in educational settings and with a deep understanding of clients' diverse needs based on their cultural upbringing. Particular desire to assess and accommodate people's needs, solve problems and assist clients in overcoming their challenges in order to realize their potential and become fully contributive members of Canadian society Accomplishment: set up Filipino community group and international co-operative, Diwata, in Canada and Greece – highlighting the diverse talents of women, such as entrepreneurship, creativity and skills for life – and giving seminars featured worldwide
Experience
Ages include:
Elementary School 7-11 years
Training
I have been trained as:
First aid level: standard
Early childcare educator (ECE)
Recommendations
Huma Kiani
I have experience to observe Maria Cecile D during her classroom presentations . I found her is hardworking and energetic childcare worker . Knowledge about Early childhood education is her strength.
Zhina Sun
I recommend Maria Cecile D as a early childhood educator
Share This Profile
My Other Profiles
Find Early Childhood Educator in Calgary, Alberta