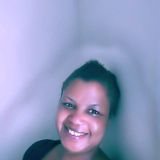 Astride C
I am a certified child and skill intervention facilitator and I am offering to support child behaviour.
Reasons to Hire Me
I am compassionate about children with complex needs.
Takes responsibility with diligence and a lot of patience.
To make children thrive toward cognitive development.
Early Childhood Educator in Calgary, Alberta
The services I provide are about assisting children with complex needs with passion in school environments. Providing assisted supervision, coaching child developmental principles while connecting with kids and parents to stay safe. What I am looking for in a job; is to practice my leadership capabilities, to grow my ability to plan workshops, and use my knowledge of mental illness diseases, to make appropriate planning to implement group adaptive and peer support behavioral group dynamic activities for children with mental disabilities to engage with other peers.
Training
I have been trained as:
First aid level: standard
Recommendations
John Marquina
I recommend Astride C as a early childhood educator
Marie Castor
I recommend Astride C as a early childhood educator
Share This Profile
Find Early Childhood Educator in Calgary, Alberta