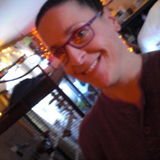 Diana M
Early Childhood Educator in Toms River, New Jersey
Childcare professional skilled at remaining calm under pressure while keeping the daycare setting light and playful. Worked with special needs children, including those with learning disabilities, mental challenges and physical impairments. I have been in this field for over 18 years, in private homes, facilities and centers, I am a hard worker, team player. I've worked as a nanny, teachers assistant and teacher for the very young groups. I am trained in CPR/First Aid. I have created and implemented a developmentally appropriate curriculum. To incorporated music and art activities to encourage creativity and expression, employed a variety of materials for children to explore and manipulate in learning activities and imaginative play. Physically and verbally interacted with children through out the day. Promoted good behaviors by using the positive reinforcement methods.
Training
I have been trained as:
First aid level: emergency
Child development assistant
Recommendations
Elizabeth Anderson
I was her staff coordinator for a year and half at The Creative Connection Day Care Center, before it closed. She is by far the most in formed childcare worker I have ever know. She worked with infants and twaddlers. The children loved her and she has the patients of a saint even with the worst of it. Her knowledge of care and the rules for day care is top job. Patient and loving to all children and always kept the primary care givers informed of everything. Ran a tight, pleasant room and made sure her team knew their jobs and always extended a helping hand, she kept a clean and safe environment fro the little ones. I know she will be an accent wherever she goes.
Ann Young
Diana Merz has been a professional, nurturing and passionate teacher. Parents praise her for her gentleness and sweet heart towards her children and the care she gives them, she handles herself with fairness and kindness to all. She works hard and is a good team player.
Barbara Birdsall
I worked side by side with Diana Merz in the infant room at The Goddard School. I started a few months before she did but she came with training and years of experience. I loved working with her. She was dedicated to the children, hard working, compassionate and taught me things about day care that I didn't realize I didn't know. I've raised my children and worked for years but this was a new field for me and Diana was just awesome. The parents, babies and staff loved her.
Heather Striker
Diane Merz is hard working and offers the best child care.
Share This Profile
Find Early Childhood Educator in Toms River, New Jersey
More in Toms River, New Jersey