While the inability to do it all is often stressful for many parents, they can rest assured daycare is a viable option. It offers long-lasting social, economic and academic benefits for kids and their parents. Studies have shown that children, including babies and infants from the ages of 6 months to 4 years, benefit from the daycare environment, including its quality instruction, structure and social lessons.
Read More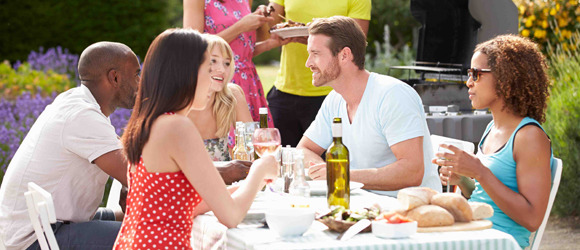 The school year might be over, but the fun never stops!
Read More
There are various forms of social media, and all of them are at your staff's fingertips on any cell phone. Facebook, Twitter, Instagram and Snapchat are commonly used to share updates, opinions and photos.
Read More
It's that time of year again. January is one of the busiest times for jobseekers looking for employment. So here are a few tips sure to be helpful in finding the right fit for your centre!
Read More
Coffee/Tea mug: A new mug or travel mug is always a welcomed gift and with a variety of choices there are options to suite every budget. Daily quote notepad: This cute gift can be used at work or home and can be purchased at most office supply centres and some bookstores. Planner/Notebook: With lots of options this gift idea is great for that person in your centre who may need a little help with their organization skills. Movie tickets: A great gift idea and you skip the wrapping with a s...
Read More
Halloween is an exciting event for children however it can also come with frightening tricks and unsafe treats. You can ensure fun is had by all by planning and sharing your centres guidelines and preferences with the centre staff and parents.
Read More
It's time to recruit for your September staff and we will help get your Job Posting the most potential candidates! Here are some tips to recruit for your centers school age staff:
Read More
Hiring child care staff such as Supervisors, Teachers or Assistants for your center is an important process and can take a significant amount of resources. Because it is so imperative to hire the right fit many employers now turn to social media when making their hiring decisions. The most common social media/public sites used are: Facebook, LinkedIn, Twitter Social media can be a valuable resource. If your center is referencing these sites it is important to avoid discrimination and remai...
Read More